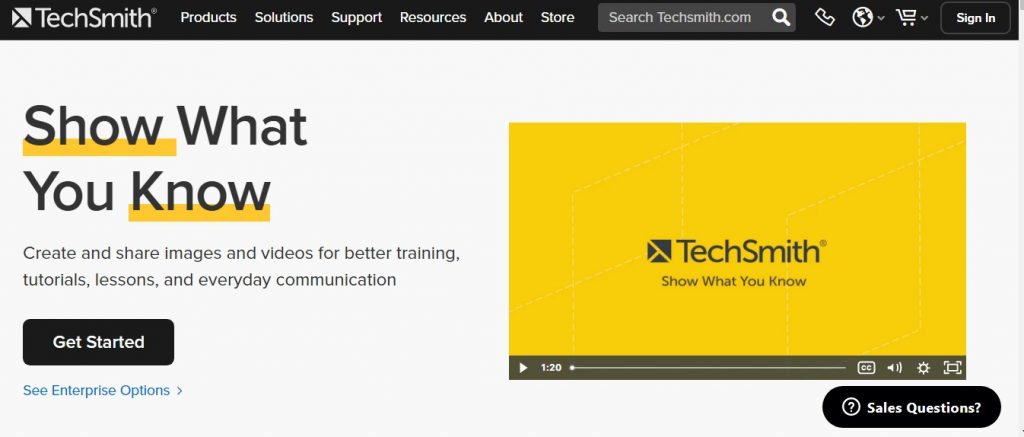 TechSmith is a software company that specializes in creating tools for screen capture, video editing, and content creation. They offer a range of products that are widely used by individuals, businesses, and educational institutions. TechSmith's products are known for their user-friendly interfaces, powerful features, and versatility in capturing, editing, and sharing visual content.
TechSmith is a software company that develops and sells a range of products and solutions primarily focused on screen capture, video editing, and content creation. They provide tools that enable users to capture screenshots, record videos of their screens, edit and enhance captured content, and create professional-looking videos. One of their most popular products is Snagit, which is a screen capture and image editing software. Snagit allows users to capture screenshots, record videos of their screen, and edit the captured content with various annotation tools. It is commonly used for creating tutorials, documentation, and presentations.
Another notable product from TechSmith is Camtasia, which is a video editing and screen recording software. Camtasia is widely used by educators, trainers, and content creators to create professional-looking videos with screen recordings, voiceovers, and visual effects. It offers features like multi-track editing, transitions, animations, and a library of pre-designed assets. TechSmith also offers other software solutions like Relay, a lecture capture and video management platform used in educational settings, and Morae, a usability testing and user experience research tool. TechSmith provides a cloud-based platform called Screencast, which allows users to store and share their screen recordings and videos online. It provides a convenient way to host and distribute content to a wider audience.
To use TechSmith's software products effectively, follow these general steps:
Download and Install: Visit the TechSmith website and navigate to the product you want to use, such as Snagit or Camtasia. Look for the "Download" button or a similar option and follow the prompts to download the software installer. Once the download is complete, run the installer and follow the on-screen instructions to install the software on your computer.
Familiarize Yourself with the Interface: After installation, open the TechSmith software you've installed. Take some time to explore the interface and familiarize yourself with the various tools and features available. Most TechSmith products have intuitive interfaces, but you can refer to the software's documentation or online tutorials for specific guidance.
Capture Screenshots or Recordings: Depending on the purpose of the software, you can start capturing screenshots or recording your screen. For example, in Snagit, you can use the capture options like "All-in-One," "Region," or "Window" to capture specific areas of your screen. In Camtasia, you can use the recording options to capture your entire screen or a selected region. Refer to the software's documentation or help resources for detailed instructions on capturing content.
Edit and Enhance Content: Once you've captured screenshots or recordings, you can use the editing features of the TechSmith software to enhance the content. This may include cropping, resizing, adding annotations, highlighting areas, adding text, or applying visual effects. Each software product will have its own set of editing tools and features, so refer to the documentation or tutorials specific to the software you are using.
Save and Export: After editing your content, save your work to ensure you don't lose any changes. TechSmith products typically offer options to save projects in their native file formats for future editing. Additionally, you can export your content in various formats, such as images (JPEG, PNG), videos (MP4, AVI), or specific formats compatible with certain platforms or devices. Choose the desired format and follow the prompts to export your content.
Share or Publish: Finally, you can share or publish your captured and edited content. TechSmith products often provide options to directly share content to popular platforms like YouTube, Vimeo, or Screencast.com (TechSmith's online hosting service). You can also save your content locally and manually share it via email, cloud storage, or other file-sharing methods.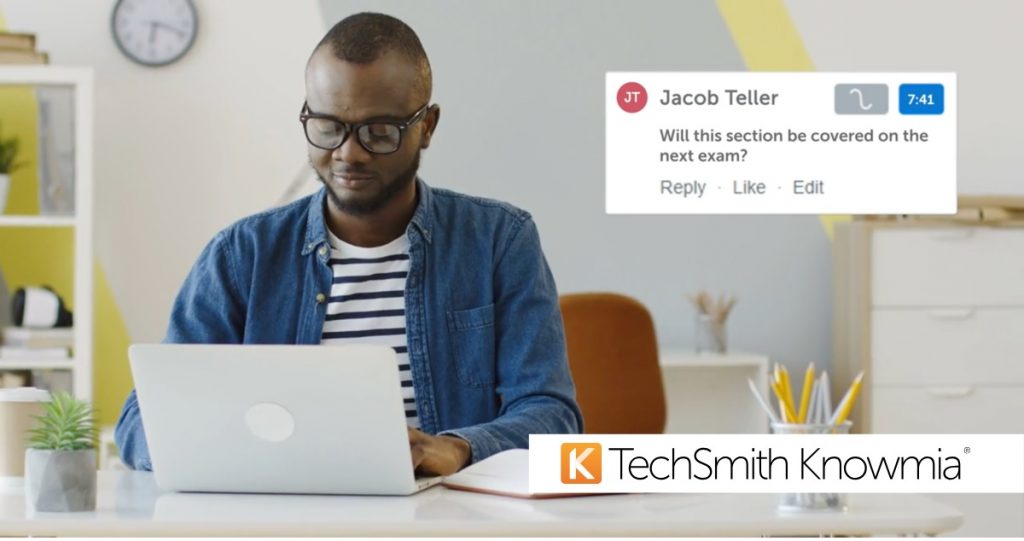 TechSmith offers various services to support their software products and enhance the user experience. Here are some of the key services provided by TechSmith:
Benefits, Features And Advantages Of TechSmith
TechSmith offers a range of benefits, features, and advantages through its software products. Here are some key points that highlight the benefits of using TechSmith's offerings: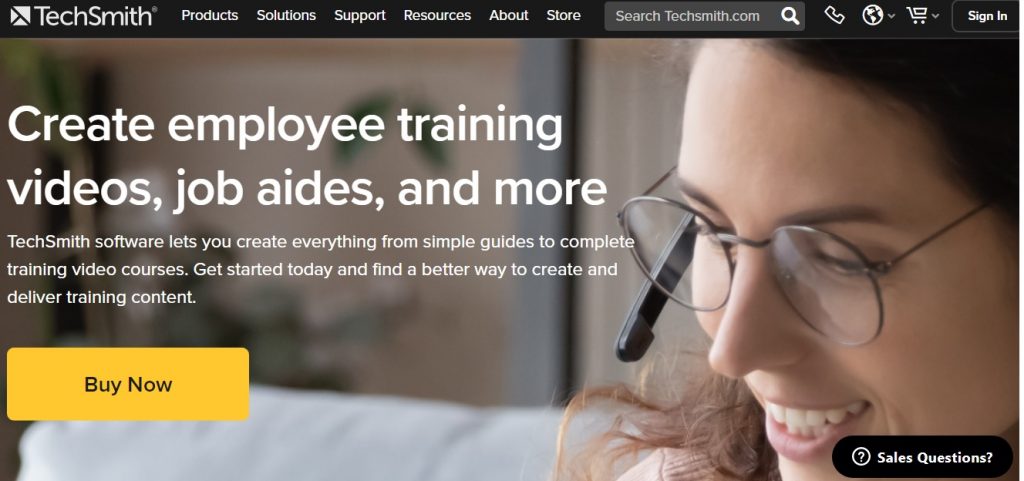 TechSmith's screen capture software, Snagit, allows for easy and efficient recording of computer screens.
The video editing software, Camtasia, provides a user-friendly platform for creating professional-quality videos.
TechSmith offers a wide range of features and tools to enhance the quality of recorded content.
TechSmith is a software company that specializes in providing powerful and user-friendly tools for screen capture, video editing, and content creation. Their products, such as Snagit, Camtasia, and others, offer a range of features and benefits that make them valuable for individuals, businesses, educators, and organizations. TechSmith's software products allow users to easily capture screenshots, record screen videos, and edit the content with various annotation tools and effects. The intuitive interfaces and workflows make it accessible to users of different technical levels, while the extensive training resources and support services ensure users can maximize the potential of the software. Overall, TechSmith's offerings provide efficient solutions for capturing, editing, and sharing visual content, making them valuable tools for communication, education, training, documentation, and more. Whether it's capturing screenshots for a presentation, creating instructional videos, or conducting usability testing, TechSmith's software products are widely recognized for their quality, functionality, and user satisfaction.