Introduction
Envato Elements is nothing short of an online library where one can find out a rich collection of digital assets, including themes, templates, video footage, images, audio clips, designs, and much more. Every digital product offered by the platform is highly helpful for aspiring and existing bloggers, businesses, and webmasters to create exceptional digital and online marketing presence. It is a subscription-based platform, and one can get an easy subscription for a month by paying only $16.50 per month. There are other monthly and yearly packages too.
Why it's best for all digital consumers?
First of all, Envato Elements gives you an instant access to around 900,000 digital assets that can be downloaded easily. All you need to do is to pay a minimum monthly subscription fee to get started. The platform offers monthly and yearly packages where users will get unlimited downloads without any strings attached.
The Envato Elements also gives an instant access to over 900 WordPress themes and plugins to all it's users.
The best part is that it also offers an opportunity to all creative designers who are indulge in content creation. On the basis of revenue sharing model, every content creator will get his share on downloading his creative digital content on the platform.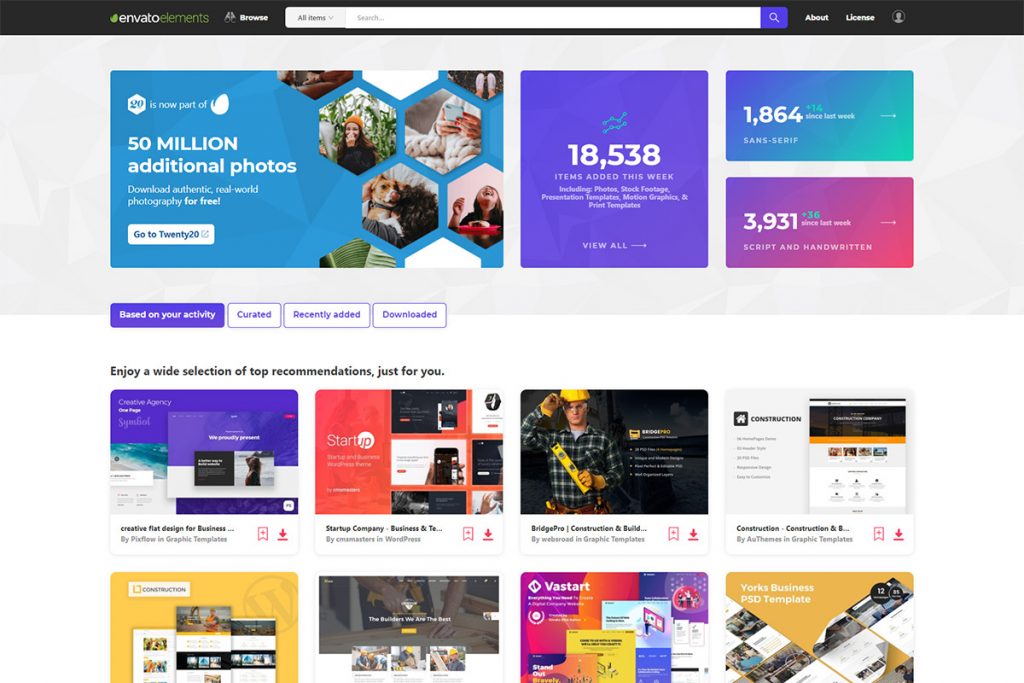 Who all can get benefits of Envato Elements?
It is a great advantage for all website owners and developers who want a versatile range of WordPress themes, plugins and other digital products.
If you are a blogger and require high resolution images to support the articles, it is the best platform for you.
If you are a web designer and hunting for the best WordPress themes, HTML templates, and other relevant digital products for websites, then Envato Elements is meant for you.
Aspiring merchandisers or t-shirt creators can get amazing graphics and templates to create designer merchandise.
If you are an owner of any creative or educational business, then you can get ready-made digital and stationary products, including business cards, templates etc.
Musicians or audio producers can also get stunning sound-effects to create compositions.
Vloggers can also get stock video files and templates to create vlogging content.

Envato Elements themes and templates usability
The platform offers a stunning range of WordPress themes and templates for almost every domain, including blogging, business, ecommerce, portfolio, and multi-purpose themes for rare fields.
With every WordPress theme, a user will get supported plugins for better experience and to create a whole product without lacking anything.
It offers professional designs for your business, including industry specific themes and multi-purpose templates to give a fresh look to your website.
It also gives an access to the top-class WordPress page builder, Elementor where one can create and customize his website without facing any hurdle.
The platform offers a complete flexible and code-free designs that can be customized easily as per the user's point of view or requirement.
One can enjoy unlimited downloads of several template kits and creative assets to use onto their websites.
The platform offers tailored designs for every business and domain without asking users to adjust.
Be it creative designs, business, services, blogs, podcast, technology, apps, sports and fitness, or food and drink, you can find out a range of stunning themes and templates for every single domain.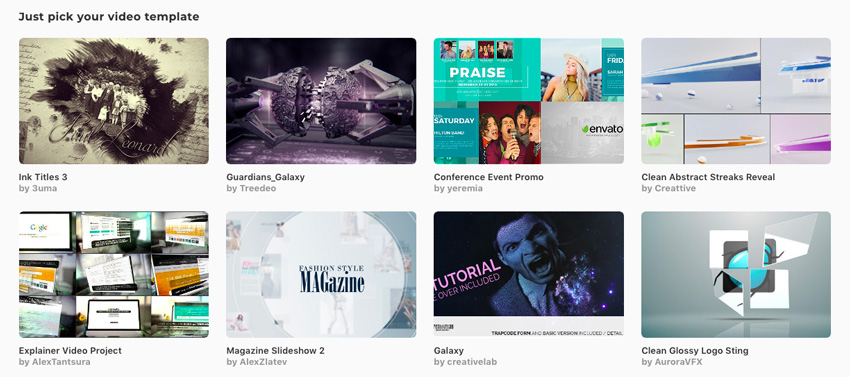 Final thoughts
Envato Elements is a perfect one-stop portal for all aspiring and existing digital businesses and consumers to get their hands on unlimited digital products at highly affordable subscription charges. Right from the WordPress themes, plugins, and many more digital assets, it offers a widest range of audio-visual products right under one roof to help users to create exceptional and stunning websites.