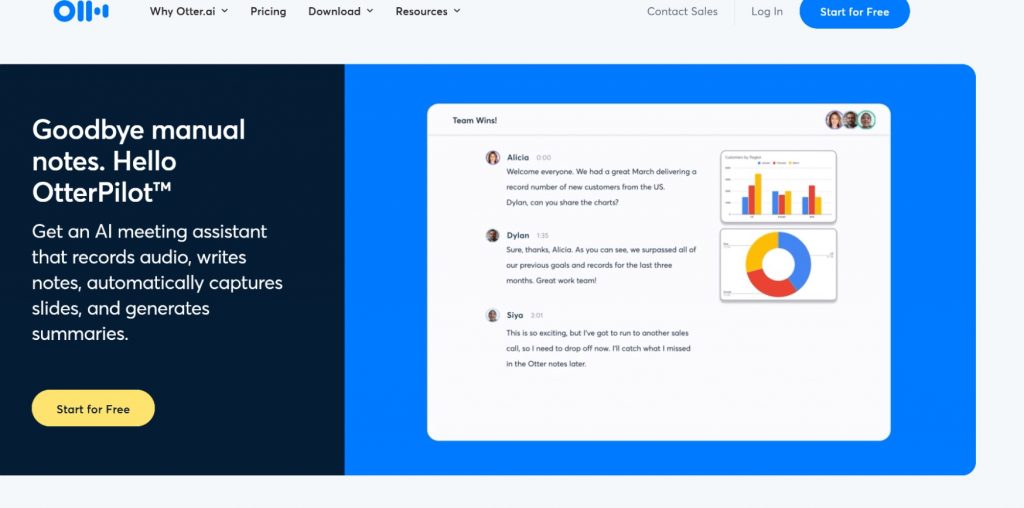 "Otter.ai is a transcription and note-taking platform that employs advanced artificial intelligence (AI) technology to convert spoken language into written text. It serves as a valuable tool for individuals and professionals who need to capture and manage spoken information, including meetings, interviews, lectures, and more.
Real-Time Transcription: Otter.ai can transcribe spoken content in real-time, making it useful for live events, conferences, and meetings.
High Accuracy: The AI-powered transcription is known for its precision in converting spoken words into text.
How It Use Otter?
Sign Up: Visit the Otter.ai website and sign up for an account. You can choose between free and paid plans, depending on your needs.
Log In: Once you have an account, log in with your credentials.
Create a New Note or Import Audio: To start using Otter.ai, you can either create a new note or import audio or video files that you want to transcribe. You can upload audio/video files directly or link your Otter.ai account with services like Zoom or Dropbox to import recordings.
Transcribe: Otter.ai will automatically transcribe the audio content into text. Depending on the length of the recording, this process may take a few moments.
Edit and Annotate: Review the transcription for accuracy. Otter.ai provides a user-friendly interface where you can edit the text, add annotations, and make any necessary corrections.
Organize and Search: Organize your transcriptions by creating folders or tags for your notes. The transcribed notes are searchable, allowing you to quickly find specific information within your recordings.
Collaborate: If you're working with a team or want to share your notes, you can collaborate with others by inviting them to view or edit your transcriptions. This is particularly useful for group projects or meetings.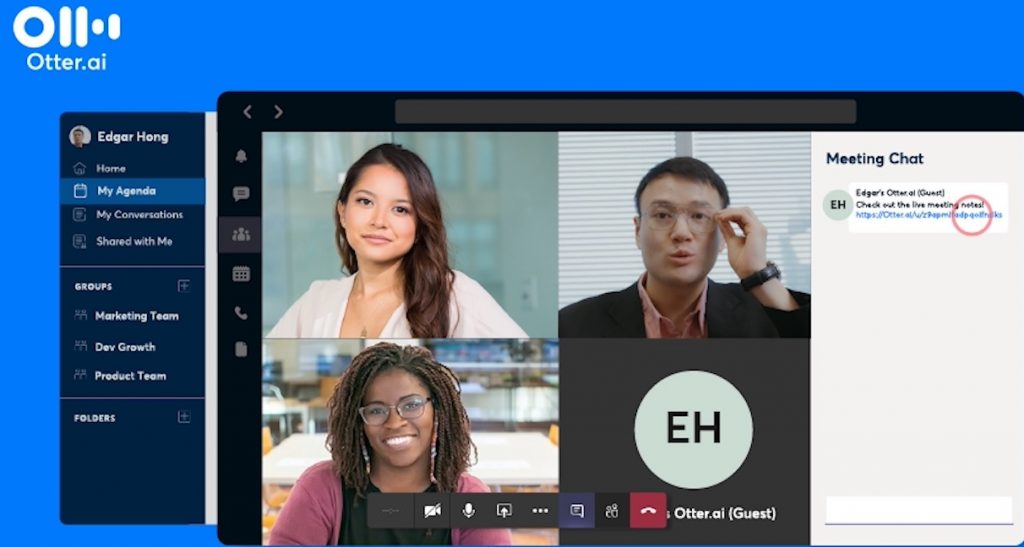 Language and Accent: Otter.ai performs best with standard and commonly spoken languages. Accents, dialects, or specialized terminology might reduce accuracy, as the AI may struggle to recognize and transcribe less common speech patterns.
Complex Content: The complexity of the content being transcribed can also impact accuracy. Technical jargon, industry-specific terms, or fast-paced discussions may pose challenges for any transcription service.
Editing and Proofreading: Even though Otter.ai produces automated transcriptions, it's a good practice to review and edit the transcriptions for any errors or omissions. This step can significantly improve the quality of the final text.
Customization: Otter.ai allows for speaker identification and custom vocabulary. You can manually edit speaker labels and add specific terms to improve transcription accuracy for specialized content.
Internet Connection: The performance of Otter.ai may also depend on your internet connection speed. A stable and fast internet connection can help ensure smooth transcription processing.
Otter Customer Services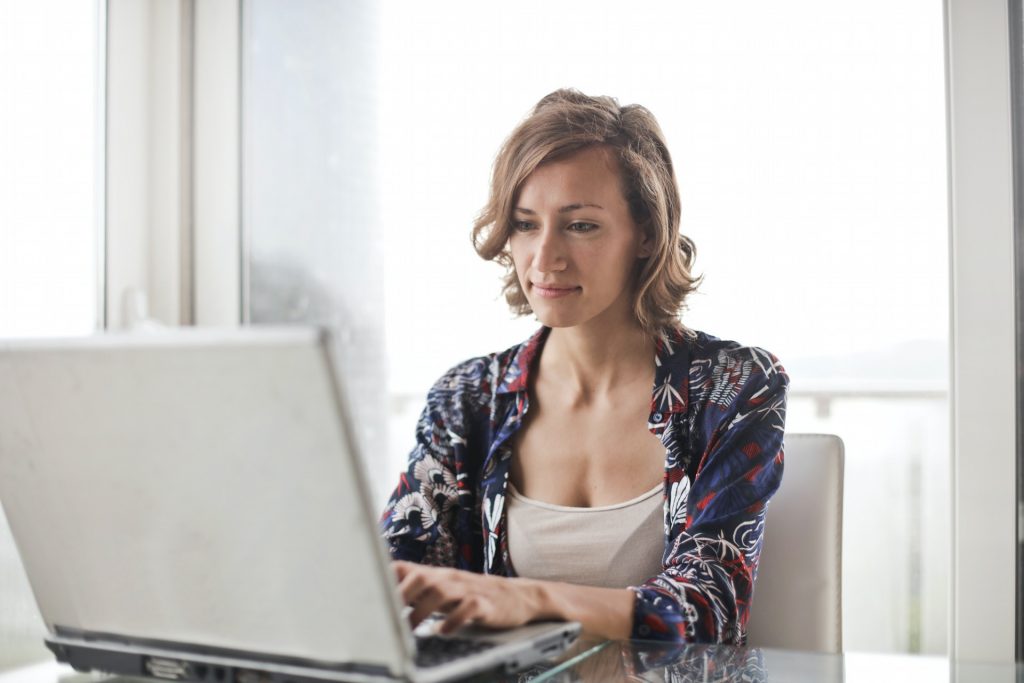 Otter Benefits, Advantages And Features
Automated Transcription: Otter.ai uses advanced AI technology to automatically transcribe spoken content, saving users the time and effort of manual transcription.
High Accuracy: Otter.ai is known for its accurate transcription, making it suitable for professional use, including meetings, interviews, lectures, and more.
Real-Time Transcription: Otter.ai can transcribe audio and video content in real-time, making it ideal for live events and discussions.
Speaker Identification: The platform can identify and label different speakers in a conversation, making it easy to track who said what.
Searchable Notes: Transcriptions created with Otter.ai are searchable, allowing users to quickly locate specific information within recordings.
Collaboration: Otter.ai supports collaborative note-taking, enabling teams to work together on transcriptions and share insights.
Integration: Otter.ai integrates with various platforms and services, including Zoom, Dropbox, Google Workspace, and more, allowing users to import and export content seamlessly.
Custom Vocabulary: Users can add custom vocabulary or specialized terms to improve transcription accuracy, making it suitable for various industries and fields.
Accessibility: Otter.ai provides accessibility features such as live captions, making it useful for individuals with hearing impairments.
Mobile App: Otter.ai offers a mobile app for iOS and Android devices, enabling users to record and transcribe on the go.
Note Organization: Users can organize their transcriptions with folders and tags for easy access and management.
Experts Of Otter
Otter uses advanced technology to transcribe and generate accurate voice-to-text conversions.
It allows users to search, highlight, and share specific sections of the transcriptions.
The app supports real-time collaboration, making it easy for teams to work together on transcriptions.
Otter offers a free plan with limited features, making it accessible to a wider range of users.
It also provides integrations with other popular productivity tools, enhancing its versatilit
Otter Conclusion
In conclusion, Otter.ai is a versatile and powerful transcription and note-taking tool that leverages advanced artificial intelligence technology to transcribe spoken content into text. Its many benefits and features, including high accuracy, real-time transcription, speaker identification, and collaboration capabilities, make it a valuable asset for individuals and organizations across various industries. With the ability to save time on manual transcription, enhance productivity, and improve accessibility through features like searchable notes and custom vocabulary, Otter.ai has found utility in fields such as business, education, healthcare, journalism, and research.